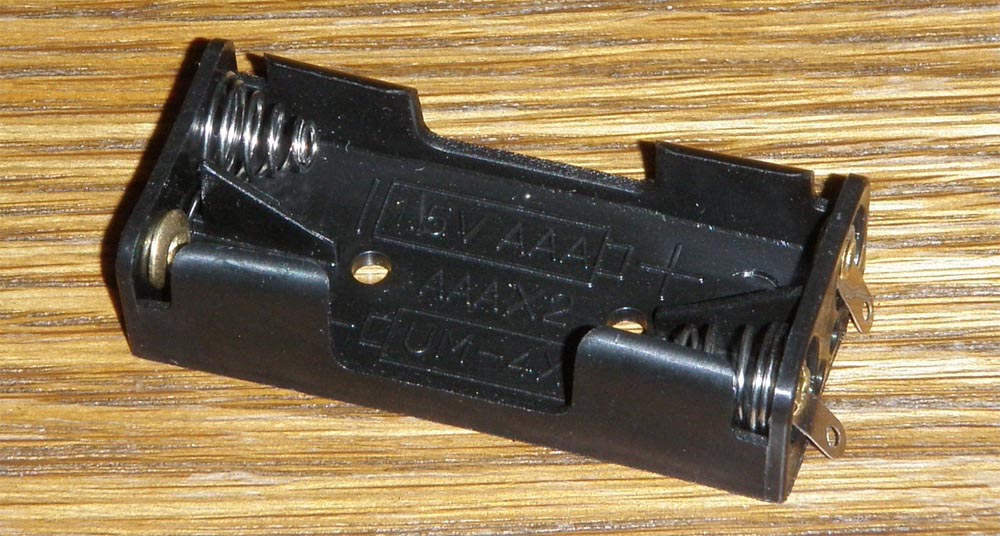 Battery holder for two AAA-batteries, suitable for the centrifugal tube.
Battery holder 2xAAA: 0.80 EUR

This centrifugal tube made of transparent plastic has enough space for a reactive light with two AAA- or one CR123A-battery. It is suitable for reactive lights with single LED and 7 segment display. Unfortunatelly reactive lights with the 5x7 dot LED matrix are too big. The tube includes a fitting cap. The reactive light is not included.
Centrifugal tube 50 ml: 0.60 EUR